Hydrate
Make sure to drink plenty of H2O before, during and post ride. You can refill your bottle at the studio's filtered water station or purchase bottled water at the front desk.
Eat
Fuel your body for an energized ride. Have a healthy meal several hours before class or a light snack an hour before.
Gear
Be prepared for serious sweat.
Breathable, sweat-wicking athletic wear is best. We suggest leggings or fitted pants, lightweight breathable tops and athletic ankle socks.
The studio bikes are designed to be clipped into with cycle shoes for a safe and efficient ride. The studio provides shoes available for rent or purchase. Shoes are complimentary for first time riders; $3 following. If you have your own, feel free to bring them. The bikes accommodate SPD cleat compatible shoes.
All bikes are equipped with fresh towels.
Waiver
New riders are required to sign a waiver prior to their first class. The waiver can be completed online or upon arrival to the studio. Riders under 18 must have a waiver signed by a parent or guardian. Riders 16 and under must be accompanied by an adult.
Arrive Early
We ask that first time riders please arrive to the studio 20 minutes prior to class to enjoy a stress-free check-in. Our Studio Team will equip you with cycling shoes and assist with bike setup for a comfortable and safe ride.
Sign-In
Upon arriving to the studio please check-in with the front desk.
If you have not checked-in with the front desk 4 minutes prior to start of class, your bike may be released to a waitlisted rider.
Running late? Please call the studio to hold your bike (850.542.4266).
To preserve the integrity of the ride experience the studio upholds a firm 5 minute no admittance policy once class has begun.
Shoes
Cycling shoes provide a safe, secure and efficient ride by targeting the correct muscle groups to avoid injury.  We ask that all riders clip-in for the best and safest ride possible. Shoes are complimentary for first time riders; $3 following.
Lockers
The studio provides lockers with an easy-to-use lock system and personal USB charging ports to stash your belongings and charge devices while you ride.
Ride Safety
Check-in with your body and bike before you ride.
Ensure all bike adjustment knobs are secure and that your shoes are properly clipped in.
Our classes are designed to push and challenge riders but please remember to listen to your body and work at a level that is both comfortable and safe for you.
As with any new fitness routine please check with your doctor before starting something new.
Ride Society instructors and studio staff are here to help and support you every step of the way. Always feel free to ask questions or request help.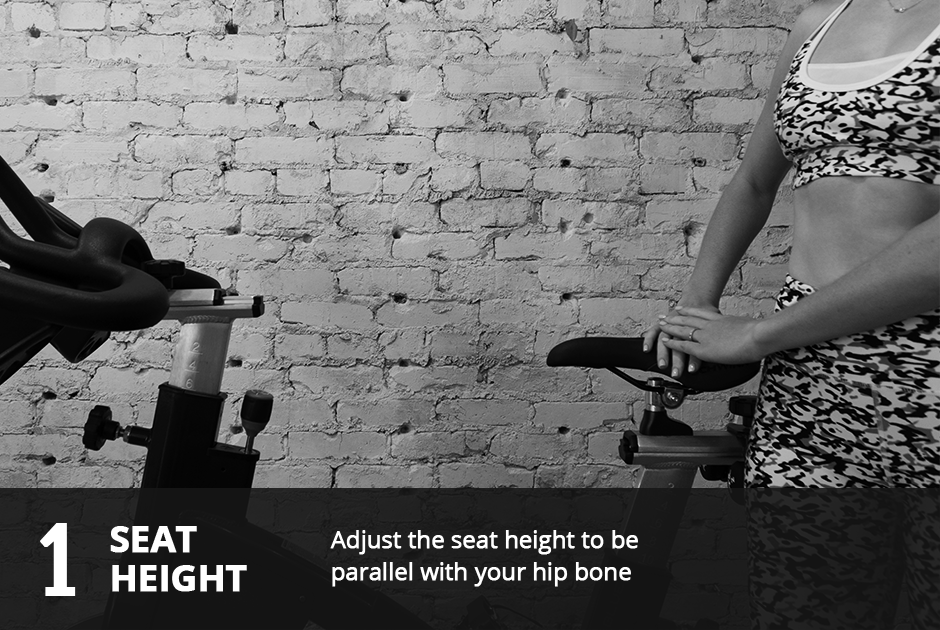 Safety and comfort is paramount. Instructors and studio staff will assist riders to help adjust and instruct proper bike set up.
Body mechanics are unique to everyone therefore we encourage you to test different settings until you discover what feels best for your body.